Slide_1 - copia - copia
DISCOVER ARROW
Creative intuition very often stems from simplicity. A single element, if well thought out, can give shape to a module, which in turn becomes a system and finally, a project. This is the idea behind the development of Arrow, the new parquet style that encourages freely imaginative design and gives shape to endless floor laying patterns. In addition to the traditional Italian herringbone pattern, more or less tightly designed combinations and weaves can be created, giving life to modular patterns that can be easily replicated even in large sizes.
Slide_1 - copia - copia
HUNGARIAN HERRINGBON
With its timeless elegance, the Hungarian herringbone not only modifies the optical perception of the environments, but is also able to transform them into an evocative and narrative-rich place. Used in the past in historic buildings and in the most prestigious residences, the Hungarian herringbone has become a distinctive element for sophisticated and modern interiors. Within the Dream collection, we offer the Hungarian herringbone format with an angle of 52 degrees and available in 33 colors.
Slide_2
PARQUET WITH A REDUCED THICKNESS
Slim is the collection that concentrates all the elegance and aesthetic value of a real parquet in just 10 mm thickness to make wood an optimal choice even in cases of renovation or in the presence of radiant floors. Available not only in the classic 120 mm wide format, but also in the large 180 mm wide plank.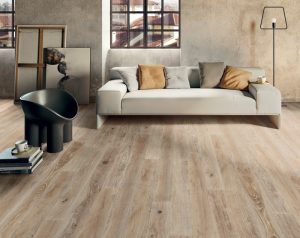 Sense
All the authenticity of wood – in just 10 mm of thickness. Sense is a collection that enhances the natural look and feel of European oak.
Its matt surface is suggestive of textured finishes in the five colour options available in the collection – each one in a variety of rich shades.
Knots and slight colour variations emphasize in each plank a natural style with a modern feel enhanced by contemporary colours.

All parquets meet the requirements of European legislation on CE marking for wooden floors.
Each parquet fully respects the European directives concerning formaldehyde content, situated well below the required standards and ensuring consumers a healthy, safe and guaranteed product.